Medical Faculty of the Program
Dr. Fredric L Coe
This lovely courtyard, these gorgeous buildings all made of limestone blocks quarried a century ago in Indiana is a city block away from the medical school and hospital buildings where we practice. But I put it here to give a sense of context. I and my colleagues practice kidney stone treatment and prevention as physician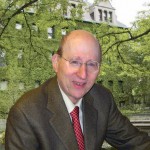 s, but also as faculty of a very great university. And in that mixture of medicine and university life is the story of the kidney stone program, or at least part of it.
I began the stone program in 1969 as an assistant professor of medicine at the University of Chicago stationed at Michael Reese Hospital which was then a 1000 bed teaching hospital affiliated with the university.
I had no formal training in the kidney stone field but was instead trained in the laboratory of Dr Donald Seldin, University of Texas Southwestern Medical School, Dallas, in the physiology of sodium and water. I became interested in stone prevention and founded the kidney stone evaluation laboratory which is still a central feature of our program. I have been an NIH funded scientist more or less since 1976 in the kidney stone research area, and continue in research to today.
In 1995 I founded Litholink Corporation to provide kidney stone laboratory services to physicians in the US who could not otherwise obtain the kind of quality our UC program has always provided. We sold the company to LabCorp in 2006 and it has continued its excellent services as a subsidiary of that corporation to this day.
I founded this site partly as I founded Litholink and the stone program: to bring to the largest possible constituency the means for managing kidney stones. I have made my Google Scholar page public which shows my peer reviewed published work. Here is my CV that lists everything else except peer reviewed published work.
Dr. Elaine M. Worcester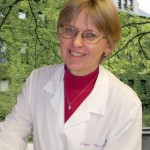 Dr. Worcester is Professor of Medicine in Nephrology. She and I have worked together for many years. At the beginning of her career in Nephrology she worked in my laboratory as a postdoctoral fellow where she did two distinguished research projects. She accepted a position at University of Wisconsin, Milwaukee, where she worked with Dr. Jacob Lemann, one of the leading mineral metabolism researchers of the 20th century. We were fortunate to get her back to the University of Chicago in 2000. Dr. Worcester has taken over directorship of the Kidney Stone Evaluation Laboratory and is the principal investigator (PI) of our National Institutes of Health Program Project grant in kidney stone research. She is among the leading investigators in kidney stone disease, and is an accomplished clinician concerning all aspects of nephrology and, of course, kidney stone prevention. Her major research during the past 17 years has concerned the biological mechanisms of hypercalciuria, the high urine calcium losses that raise risk of the common calcium kidney stone and also predispose to a serious kind of bone disease in some people. The work is performed on humans in the clinical research center and the protocols she created are the engine of the research which continues to the present day.
Dr. Anna Zisman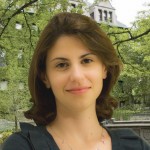 Dr. Zisman joined us as an faculty member in 2010 and is an Assistant Professor of Medicine, in nephrology. Before that she was a postdoctoral fellow in nephrology and worked with me and Dr. Worcester learning the specialty of kidney stone medicine. She is among the most talented young physicians in the Department of Medicine, recently honored with the distinguished departmental award as best young clinician. She is Director of our Nephrology Fellowship Training Program. Her research concerns renal physiology of patients with reduced kidney function, and is highly related to the work Dr. Worcester and I do. Dr. Zisman took over directing the stone practice, and has done much to improve the patient experience and maintain the highest standards of quality. We are very fortunate to have this talented young consultant with us.
GUEST AUTHORS
In order of number of articles authored
Jill Harris, LPN
Jill worked at Litholink for 12 years. Her main work there was directing a team of 15 people who served patients of that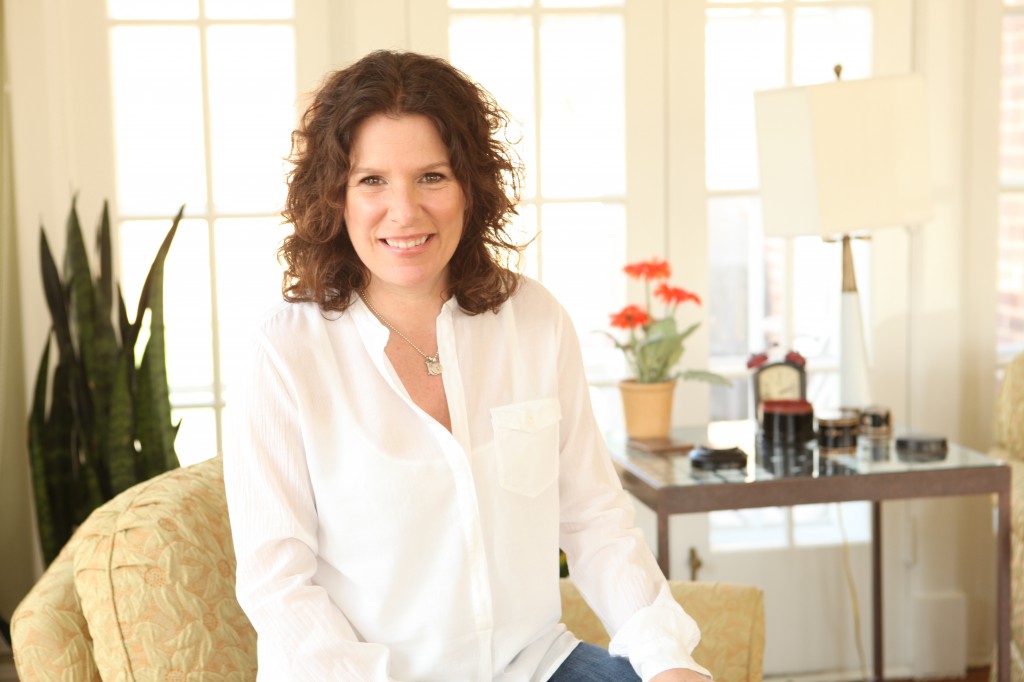 company. Especially, the services included help with the kidney stone reports and with advice concerning diet and fluids. Jill worked with Dr John Asplin and also with me as her medical advisors, and personally interacted with thousands of patients. Jill is in private practice of online kidney stone diet coaching, and collaborated with me in developing the kidney stone diet course, and is a relative.
Low Sodium Diet
Dr. Mike Borofsky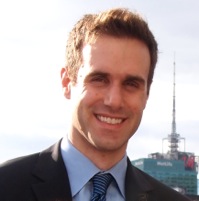 Mike is a urological surgeon who trained with Jim Lingeman in stone surgery and is now at University of Minnesota School of Medicine where he heads up stone surgery. He wrote some wonderful articles on stone pain, MSK, and nephrocalcinosis, and I try to lure him back for a few more. Stone urology is very important to the site – and to patients, so we could use additional articles from him.
Dr. Andrew Evan (IUPUI)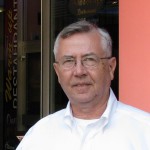 Andy is rightly considered among the greatest living experts on the handling and interpretation of calcified kidney tissue. He is an accomplished anatomist and scientist, and had led our work on kidney stones into new areas that no other group has so far been able to enter. When Indigo began, we had a lot of knowledge here and worldwide about the driving forces for crystal formation, but little knowledge concerning how stones actually form in human kidneys. To find out how they formed, Andy had to work out new methods and adapt old ones to study tiny biopsies taken from human kidneys during stone surgery. Having done this, he proceeded to essentially create the atlas of figures showing human stone formation, and thereby transform this field of science and human disease. Andy was the founding PI of another PPG, concerned with the renal effects of shock wave lithotripsy, and saw that PPG through three funding cycles and a vast array of publications. So, throughout the years of Indigo, with all that has required, he supervised an entire separate group of scientists, published with them, and radically improved understanding of what shock waves can do to kidneys.
Dr. Kristin Bergsland (UC)
Kristin j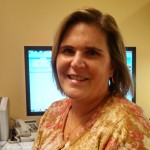 oined our group at UC in 2006 and is the technical director of the Kidney Stone Evaluation Laboratory. She has created many of the special assays we need for our research and keeps the stone evaluation laboratory one of the most accurate and reliable in the institution. She is a key part of our research program and an author on many of our publications. Before coming here, Kristin was a senior scientist at Litholink Corporation, now a part of LabCorp. While there she was PI of 3 NIH grants over a 10 year period. I can say our research program could not function without Kristin. More importantly than her scientific executive abilities, Kristin has given considerable thought to the molecules that make up the organic matrix of stones and especially their relationship to the innate immune system. She directs one of the Cores in our NIH Program Project grant. We certainly expect Kristin to contribute posts in the future.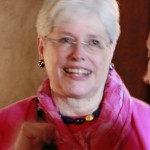 Not a physician, nor a PhD scientist, nor a member of our dedicated staff, Joan is part of the structure of our program still, even though she retired 6 years ago. I put her in her own class because of her unique involvement in the foundation of the program. Joan became my research associate in 1976 and subsequently co-authored with me many dozens of papers, and one whole book. Though she was not trained in science, Joan has a flair for numbers, and an talent for computer databasing which we began using in 1980, a time when such innovations were rare indeed. I might say Joan must have transferred our precious cargo of patient data from one to another new database software at least 5 times, and it was Joan who put the detailed data from every clinic visit into the file structures from which we have drawn the tables and figures for our many clinical papers. She was funded by NIH as a researcher from 1976 until her retirement. Although retired, she still comes to clinic with me weekly and tries to keep up the data. For years, on and off, Joan wrote our patient newsletter, and I hope she will write some posts for our patients, in her lucid and frankly beautiful prose. This latter has only improved with time as she has used her new found time in retirement to write novels.
Dr. Hatim Hassan (UC)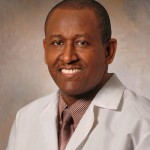 Hatim is both an MD and PhD trained researcher who is part of the clinical faculty in the Nephrology program at UC. He is specially trained in the field of epithelial transport and works on how the intestinal tract controls the uptake of oxalate from food and the removal of oxalate from blood into the bowel lumen. He is PI of his own NIH R01 grant and unlike Elaine, Anna, Kristin, and I works with animals as opposed to human subjects. Hatim is part of our regular research meetings and I expect he will offer some posts to this site in his special area of expertise because oxalate is a central issue in human kidney stone formation.
Control of Urine Oxalate Excretion
THE KIDNEY STONE TEAM
Tony Martinez
Tony began working with us as chief laboratory technician in 1985 and is a mainstay of our program. He is the person our patients meet when they bring in th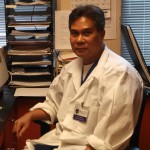 eir 24 hour urine collections. He runs or supervises the running of all of our samples from patients. In particular, we are among the very few laboratories that provide high precision serum calcium measurements for our patients using atomic absorption technology. Tony runs all those assays, and achieves the kind of results that have allowed us to diagnose primary hyperparathyroidism faultlessly in our stone forming patients for many decades and thereby bring about a cure. When we do our clinical research center research patient studies as part of our NIH grant, it is Tony who, along with Kristin and Shen, sees to getting the complex protocol done, and all the samples of blood and urine into the laboratory and properly assayed. It would be difficult for me to envision our program without Tony. Personally, Tony is all sunshine, never a complaint, and always something nice to say.
Karen Niswander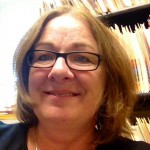 Karen began working with us in 2019. Before us she worked at Rush University Medical Center in Epidemiology. She is married with two children and they enjoy camping, hiking, biking. As someone who has experienced kidney stones, Karen feels it is specially important to her to help others get treatment for this condition.
Shen Guo
Shen joined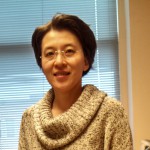 us only a year ago to work with Kristin on our research. We study patients in our clinical research center in order to better understand the mechanisms of hypercalciuria. In this work, we feed people with hypercalciuria, and normal controls, too, three meals a day for one day and two the next and measure how the kidneys control calcium balance. The work itself is very hard because it requires many samples of blood and urine all precisely timed. The nurses in the center do the collecting and timing, and the samples come to our kidney stone laboratory where Shen has a main responsibility for the measurements. Like all research, there is an endless labeling and sample preparation, loading samples into instruments, and getting results into the computer for analysis, which she does. Without her care and thought the work would be lost altogether. Shen is a charming and soft spoken person who is always cheery and happy to chat about the day.